Hello there, if you are looking for wordpress theme about agency,ajax,bootstrap,clean,creative,one page,portfolio,post format,responsive,shortcode,video background,white for your site/blog, below is a beatiful theme Alamak – Responsive One Page Portfolio Theme, that you can use for the site.
Alamak is responsive one page HTML5 WordPress Theme with clean and elegant design.It can be used for creative digital agent to show portfolio and selling services. Its build based on twitter bootstrap ,so it has powerfull features.
Features:
One Click Demo Importer
Build with twitter bootstrap
Icon powered by Fontawesome
Responsive Design
3 Different Homepage Layout. Slider,Video and Youtube background
Custom Homepage Layout. You can add/remove/reorder sections now.
Portfolio filter,page and pagination
2 Different Blog Layout. Blog with sidebar and Blog fullwidth
Theme Option
Ajax Portfolio and Team
Shortcode
Post Format
Demo Data Included
And many more..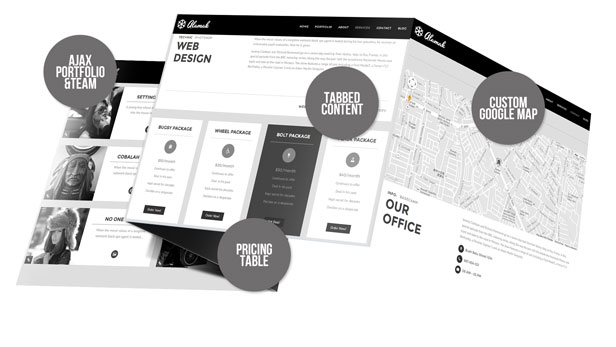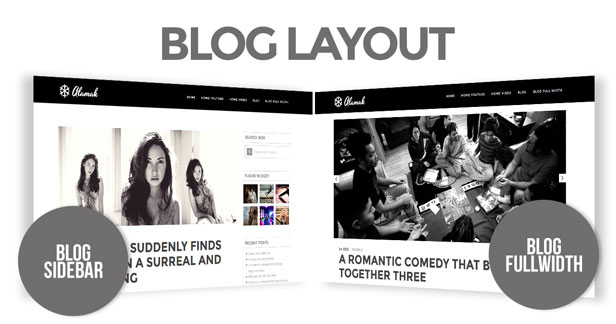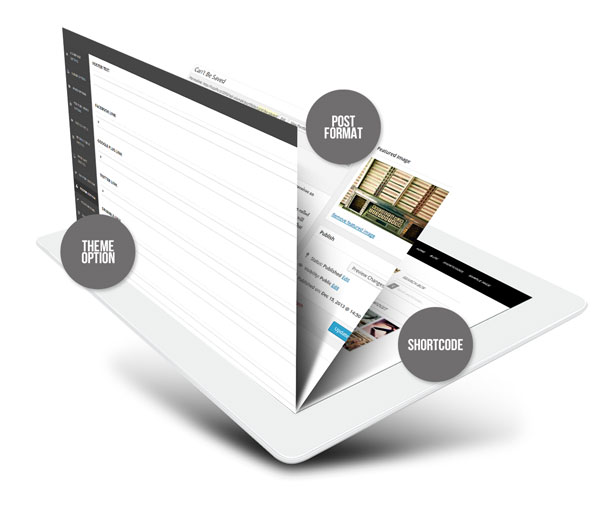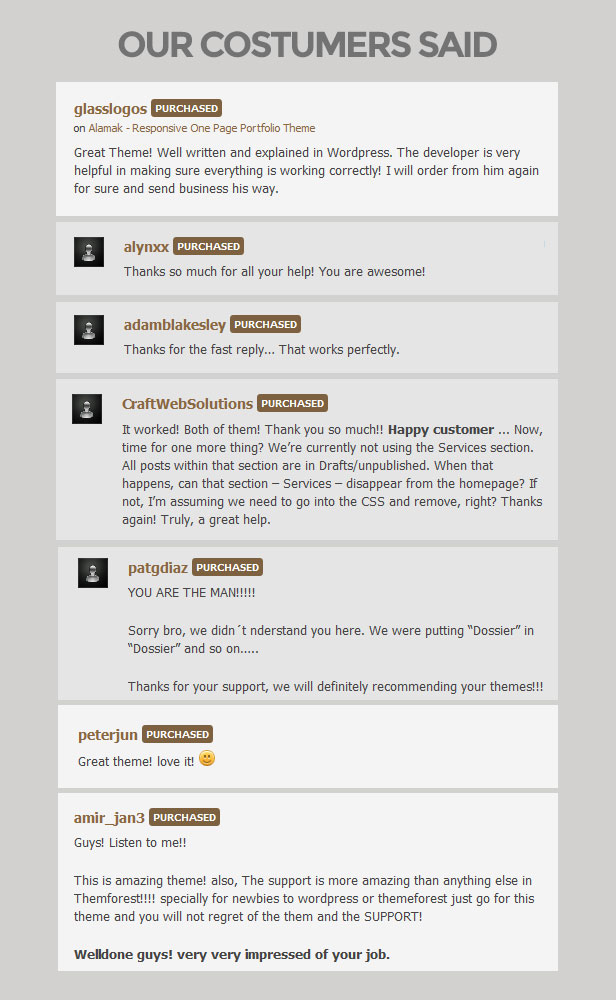 Credit
Image In Demo Page from Mark J Sebastian
Fontawesome
Video in Demo page from Theo Macabeo
Google Font PT Sans
Google Font Montserrat
Documentation for Alamak Theme Online
View Here

Update

29 November 2020 -  v 1.9.2
Fix footer.php
4 June 2018 - v 1.9.1
Fix video background on chrome
9 October 2017 - v 1.9
Add one click demo importer 
Fix error the template homepage video background on mobile device 
Update the alamak plugin bundle
30 September 2017 - v 1.8.1
Fix menu error on Google chrome
20 September 2017 - v 1.8
Adding Google Map Api to Alamak WordPress Theme Plugin Bundle. Please update Your Alamak WordPress Theme Plugin Bundle to newest version (1.4)
Update fontawesome
Fix video background problems in firefox
24 July 2015 - v .1.7.7
Fix homepage-video.php
29 June 2015 - v 1.7.6
Fix for portfolio-list.php
17 June 2015 - v 1.7.5
Fix for prettyPhoto
5 May 2015 - v 1.7.4
Fix youtube background on homepage-custom.php
4 May 2015 - v 1.7.3
Fix error on footer.php
29 April 2015 - v 1.7.2
Fix error on homepage-slider.php and homepage-youtube.php
25 April 2015 - v  1.7.1
Fix the footer text output
Bug fixes
23 April 2015 - v 1.7
Fixed security issue
Fixed Youtube Background & adding mute options
Fixed black & white effect in firefox
Updated Font Awesome v.4.3.0
Fixed portfolio page (portfolio-list.php)
20 August 2014 - v 1.6
Adding scroll function when clicking the tab links
10 July 2014 - v.1.5.2
Fix minor bug (testimonial.js)
Updated Font Awesome version 4.1.0
27 May 2014 - v.1.5.1
Fix minor bug, replacing the wrong version of plugin bundle in inc/plugins folder.
18 March 2014 - v.15
Update for Alamak WordPress Theme Plugin Bundle. 
Please delete the old plugin, and re-install & activate it again.
Bug fixes
21 January 2014 - v.1.4
Update for Alamak WordPress Theme Plugin Bundle. 
Please delete the old plugin, and re-install & activate it again.
New Documentation
Added portfolio with filter, pages and pagination
New Homepage Custom Layout
6 January 2014 - v.1.3
fix menu script in script.js line 71 
Update Alamak WordPress Theme Plugin Bundle to fix error in team social icon field.
Please delete the old plugin, and re-install & activate it again.
4 January 2014 - Fix logo&menu error in homepage-video.php
2 January 2014 - Fix the logo option in theme option
Fx the homepage-video.php template comment, fix the logo position