Hello there, if you are looking for wordpress theme about bright,colorful,ecommerce,fun,funky,stylish,visual composer,woocommerce for your site/blog, below is a beatiful theme Captiva – Responsive WordPress WooCommerce Theme, that you can use for the site.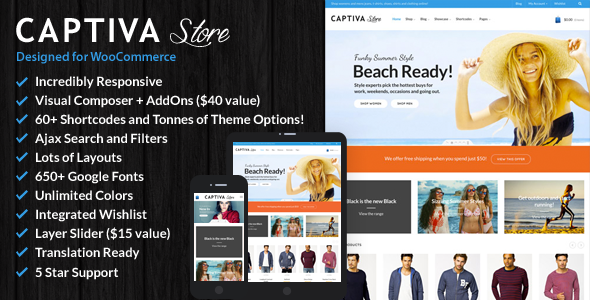 Customer Testimonials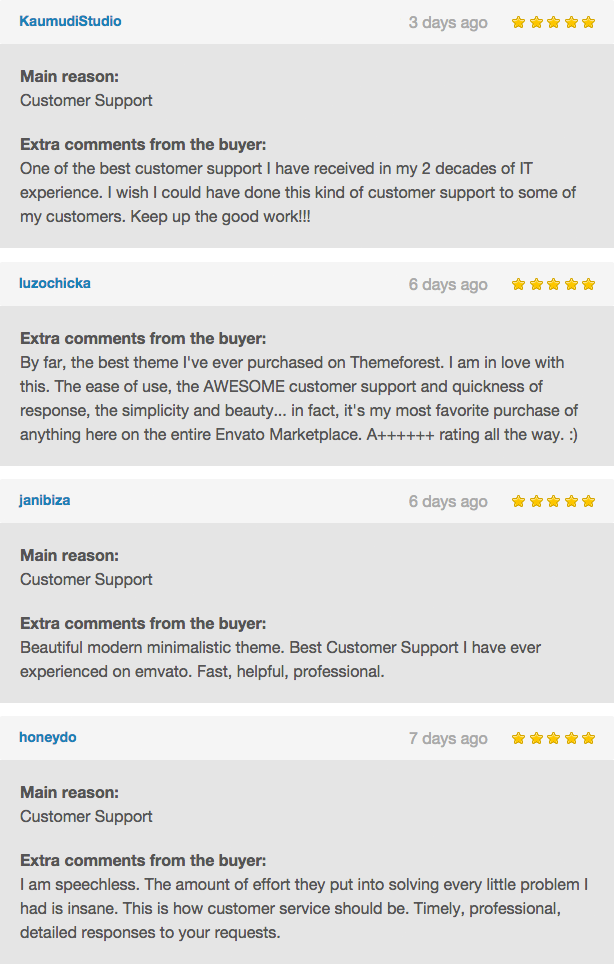 Highlights


Features
Boxed or full width layout
Mobile friendly and retina-ready design
Sticky header
Color skins ready to use with more to come!
Banner image uploader on each page
Visual composer included HOT!
PLUS, Visual Composer Add Ons Pack! HOT!
Tonnes of Shortcodes
Left, right or no sidebars on listings and product pages
Display products in a list or grid format
Hide or show categories
Use background photos or patterns
Header Features
Optionable top bar to show specials or key messages
Adjust the height of the regular, fixed and mobile headers
Change the color to match your brand
WPML support for a multi-language site HOT
Plugin included: Predictive Ajax search results as you type HOT
Megamenu with image support
Change the color of the Cart icon (5 different ones included)
Layer slider included HOT
Unlimited sliders
Pages
5 Different Homepages to get you started
Contact page
About page
Our services
Left and right sidebar options
FAQ dropdowns page
Pinterest style
3 blog layouts and all the post formats (audio, video, gallery, image, quote, link, aside)
3 showcase/portfolio layouts and details page
EXTRA PLUGINS
Visual Composer and Add Ons Pack (value of $40)
Ajax product filters
Wishlist optional feature
Layer Slider for beautiful slideshows (value of $15)
Cloud Zoom on the product details page
Shop Announcements slider to highlight great offers
Captiva Toolkit plugin by CommerceGurus for advanced customization
Ajax automatic search results as you type
WordPress SEO
EASY TO CUSTOMIZE
Background photo and pattern uploader
Adjust the height of the regular, fixed and mobile headers
Pre selected colors or add your own
Show 2 footers or just 1
Fully customizable design: set your color and font for each typographic selector
Add a sizeguide to the product details page
Catalog mode – to use the theme like a catalog, without the cart option
Built-in Google fonts. Over 650 Web Fonts support with preview
AND ALSO…
SEO optimized HOT
Child theme support
Bootstrap 3 Grid
Shortcode manager with tonnes of shortcodes
404 error page
Unlimited contact forms with javascript validation HOT
Video tutorials and demo files
Sample Data
Installing the Captiva theme demo data takes just minutes allowing you to get up and running in no time at all.
The sample images are not included in the theme and are replaced with grey placeholders.
Changelog
2 August 2021 – V2.6 Changelog

- LayerSlider 6.11.8 supported
- WPBakery 6.7.0 supported
- Captiva toolkit 1.6
- Mobile menu icon fix
- Fixed WooCommerce template warnings

1 August 2020 – V2.5 Changelog

- LayerSlider 6.11.1 supported
- WPBakery 6.2 supported

1 April 2020 – V2.4 Changelog

- LayerSlider 6.10.2 supported
- WPBakery 6.1 supported

17 November 2019 – V2.3 Changelog

- Fixed WooCommerce template warnings

27 September 2019 – V2.2 Changelog

- LayerSlider 6.9.2 supported
- WPBakery 6.0.5 supported
- Fixed deprecated functions
- Fixed legacy WooCommerce template warnings

9 November 2018 – V2.1 Changelog

- PHP 7.2 support
- Visual Composer/WPBakery 5.5.5 supported
- LayerSlider 6.7.6 supported
- CommerceGurus Toolkit 1.8
- WooCommerce 3.5 compatibility
- Templates notice resolved

21 May 2018 – V2.0.1 Changelog

- LayerSlider 6.7.5 supported
- Visual Composer/WPBakery 5.4.7 supported
- Deprecated cart function removed
- Minor style tweaks

 css/captiva.css                              | 2 +-
 functions.php                                | 8 ++++----
 style.css                                    | 2 +-
 woocommerce/single-product/product-image.php | 2 +-
 woocommerce/woocommerce-config.php           | 8 ++++----
 5 files changed, 11 insertions(+), 11 deletions(-)

17 February 2018 – V2.0.0 Changelog

- WooCommerce 3.3 supported
- CSS tweaks

File list
 css/captiva.css                                  | 34 +++++++++-------------------------
 style.css                                        |  2 +-
 woocommerce/archive-product.php                  |  2 +-
 woocommerce/checkout/review-order.php            |  2 +-
 woocommerce/loop/loop-start.php                  |  2 +-
 woocommerce/loop/orderby.php                     |  2 +-
 woocommerce/loop/pagination.php                  |  2 +-
 woocommerce/loop/result-count.php                |  2 +-
 woocommerce/single-product/short-description.php |  2 +-
 9 files changed, 17 insertions(+), 33 deletions(-)

12 January 2018 – V1.9.9 Changelog

- Layer Slider 6.5.7 supported
- Visual Composer 5.4.5 supported
- Minor tweaks

File list
 admin/options-init.php    |  2 +-
 content-fullwidthpage.php |  3 +++
 content-page.php          |  3 +++
 content-single.php        |  2 ++
 css/captiva.css           | 32 ++++++++------------------------
 functions.php             | 25 +++++++++++++++++++++----
 style.css                 |  6 +++---
 7 files changed, 41 insertions(+), 32 deletions(-)

14 August 2017 – V1.9.8 Changelog

- WooCommerce 3.1.X support
- Layer Slider 6.5.7 support
- Visual Composer 5.2.1 support

File list
 functions.php                                |   60 +-
 gulpfile.js                                  |   18 +
 languages/captivalang.pot                    | 1150 +++++++-------------------
 package.json                                 |    2 +
 style.css                                    |    2 +-
 woocommerce/checkout/form-checkout.php       |   52 +-
 woocommerce/checkout/review-order.php        |  150 ++--
 woocommerce/content-product_cat.php          |   80 +-
 woocommerce/single-product/product-image.php |    2 +-
 wpml-config.xml                              |   53 ++
 10 files changed, 571 insertions(+), 998 deletions(-)


9 May 2017 – V1.9.7 Changelog

- WooCommerce 3.0.5 support
- Layer Slider 6.4.0 support
- Visual Composer 5.1.1 support

File list
 functions.php                                      | 745 +++++++++++----------
 style.css                                          |   2 +-
 woocommerce/archive-product.php                    | 442 ++++++------
 woocommerce/content-product-upsells.php            |  14 +-
 woocommerce/content-product.php                    | 114 ++--
 woocommerce/content-single-product-no-sidebar.php  | 125 ++--
 .../content-single-product-sidebar-left.php        | 135 ++--
 .../content-single-product-sidebar-right.php       | 135 ++--
 woocommerce/content-single-product.php             | 127 ++--
 woocommerce/loop/result-count.php                  |  42 +-
 woocommerce/single-product-reviewsx.php            | 119 ++++
 woocommerce/single-product.php                     | 115 ++--
 woocommerce/single-product/product-image.php       | 469 +++++++------
 woocommerce/single-product/up-sells-bottom.php     |  52 +-
 woocommerce/single-product/up-sells.php            |  61 +-
 woocommerce/woocommerce-config.php                 | 635 ++++++++----------
 16 files changed, 1697 insertions(+), 1635 deletions(-)


4 April 2017 – V1.9.6 Changelog

- WooCommerce 3.0 support
- Layer Slider 6.2.2 support
- Visual Composer 5.1 support
- Minor css fixes
- WPML improvements

File list
 admin/options-init.php                       |  10 ++
 css/captiva.css                              | 195 ++++++++++++++++++++-------
 functions.php                                |  17 ++-
 header.php                                   |   6 +-
 inc/template-tags.php                        |  14 +-
 style.css                                    |   2 +-
 woocommerce/single-product/meta.php          |  31 +++--
 woocommerce/single-product/price.php         |  32 -----
 woocommerce/single-product/product-image.php |  51 ++++++-
 woocommerce/single-product/related.php       |  61 ---------
 10 files changed, 245 insertions(+), 174 deletions(-)


6 January 2017 – V1.9.5 Changelog

- Visual Composer 5 support
- Layer Slider 6 support
- Structured metadata improvements
- Minor css fixes

File list
 content-fullwidthpage.php                       |   4 ++
 content-page.php                                |   4 ++
 content-single.php                              |   4 ++
 css/captiva.css                                 |  15 +++++++
 customvc/vc_extend.php                          |  51 ++++++------------------
 functions.php                                   |  42 ++++++++++---------
 inc/plugins/Ultimate_VC_Addons.zip              | Bin 2091474 -> 0 bytes
 inc/plugins/captiva-toolkit.1.2.4.zip           | Bin 138012 -> 0 bytes
 inc/plugins/js_composer.zip                     | Bin 4491710 -> 0 bytes
 inc/plugins/layersliderwp-5.6.9.installable.zip | Bin 6202076 -> 0 bytes
 inc/template-tags.php                           |  16 ++++----
 style.css                                       |   2 +-
 template-showcase-2col.php                      |   2 +-
 woocommerce/content-product_cat.php             |   2 +-
 15 files changed, 72 insertions(+), 71 deletions(-)


21st July 2016 – V1.9.4 Changelog

- Visual Composer 4.12
- LayerSlider 5.6.9
- WooCommerce 2.6.3 compatibility

File list
 customvc/vc_templates/vc_row.php                  | 175 ++++++++++++++++++----
 functions.php                                     |   6 +-
 inc/plugins/js_composer.zip                       | Bin 4442384 -> 4491710 byte
 inc/plugins/layersliderwp-5.5.1.installable.zip   | Bin 6386281 -> 0 bytes
 inc/plugins/layersliderwp-5.6.9.installable.zip   | Bin 0 -> 6202076 bytes
 style.css                                         |   2 +-
 woocommerce/single-product/product-image.php      |   2 +-
 woocommerce/single-product/product-thumbnails.php |  47 ------
 8 files changed, 153 insertions(+), 79 deletions(-)


19th June 2016 – V1.9.3 Changelog

- WooCommerce 2.6.X compatibility

File list
 css/captiva.css                     | 138 +++++++++++++++++++++++++-----
 css/responsive.css                  |  68 ++++++++++++++-
 functions.php                       |  50 +++++++++--
 inc/core/css/custom-css.php         |   7 +-
 inc/woocommerce/functions.php       |   8 ++
 inc/woocommerce/hooks.php           |  12 +++
 style.css                           |   2 +-
 woocommerce/cart/cart.php           | 163 ------------------------------------
 woocommerce/content-product.php     |   4 +-
 woocommerce/content-product_cat.php |   4 +-
 woocommerce/woocommerce-config.php  |   2 +-
 11 files changed, 260 insertions(+), 198 deletions(-)


30th January 2016 – V1.9.1 Changelog

- WooCommerce compatibility - 2.5.X
- minor css tweaks
- fix for lightbox bug

File list

 functions.php                                |  6 ++++++
 js/src/captiva.js                            | 21 ---------------------
 style.css                                    |  2 +-
 woocommerce/content-product.php              |  2 +-
 woocommerce/content-product_cat.php          |  2 +-
 woocommerce/single-product/product-image.php | 29 ++++++++++++++++++++++++++++-


8th October 2015 – V1.8.1 Changelog

- fix for SQL output on category screen

File list

woocommerce/archive-product.php                                   


17th November 2015 – V1.9 Changelog

- new version of Visual Composer - 4.8.1
- WooCommerce compatibility - 2.4.10

File list

 customvc/vc_extend.php               |  79 +++++++++++++++++++++++++++++++++++++++++++++++++++++++++++++++++++++++++++++++
 functions.php                        |   2 +-
 inc/plugins/js_composer.zip          | Bin 4139628 -> 4142204 bytes
 style.css                            |   2 +-
 woocommerce/single-product/price.php |  17 ++++++++++-------


8th October 2015 – V1.8.1 Changelog

- fix for SQL output on category screen

File list

woocommerce/archive-product.php                                   


7th October 2015 – V1.8 Changelog

- fix for Google map bug
- update to Visual Composer 4.7.4
- update to Layer Slider 5.5.1
- minor css fixes

File list

 css/captiva.css                                    |    4 +
 functions.php                                      |   23 +-
 header-simple.php                                  |  118 ++
 header.php                                         |    1 +
 inc/core/functions/class-tgm-plugin-activation.php | 5841 +++++++++++++++++++++++++++++++++++++++++++++++++++--------------------------------
 inc/plugins/js_composer.zip                        |  Bin 4024594 -> 4139628 bytes
 inc/plugins/layersliderwp-5.5.0.installable.zip    |  Bin 6191185 -> 0 bytes
 inc/plugins/layersliderwp-5.5.1.installable.zip    |  Bin 0 -> 6386281 bytes
 page-without-header-footer.php                     |   46 +
 style.css                                          |    2 +-
 woocommerce/archive-product.php                    |    2 +-
 12 files changed, 3806 insertions(+), 2235 deletions(-)


12th August 2015 – V1.7.1 Changelog

- support for WooCommerce 2.4.2
- added LayerSlider 5.5
- added Visual Composer 4.6.2

File list
 functions.php                                   |   6 +++---
 inc/plugins/js_composer.zip                     | Bin 3725100 -> 4024594 bytes
 inc/plugins/layersliderwp-5.4.0.installable.zip | Bin 6374073 -> 0 bytes
 inc/plugins/layersliderwp-5.5.0.installable.zip | Bin 0 -> 6191185 bytes
 style.css                                       |   2 +-
 woocommerce/single-product/tabs/tabs.php        |   4 ++--
 6 files changed, 6 insertions(+), 6 deletions(-)


11th August 2015 – V1.7 Changelog

- support for WooCommerce 2.4
- shipping options display improvement

File list

 css/captiva.css                          | 6 +++++-
 customvc/vc_extend.php                   | 4 ++--
 style.css                                | 2 +-
 woocommerce/content-product.php          | 7 ++++---
 woocommerce/content-product_cat.php      | 2 +-
 woocommerce/single-product/tabs/tabs.php | 2 +-
 6 files changed, 14 insertions(+), 9 deletions(-)

23rd June 2015 – V1.6.2 Changelog

- updated to Visual Composer 4.5.3
- iOS fix for checkout buttons
- blog layout bug fix for iPad portrait mode

File list

 archive.php                           |   4 ++--
 css/captiva.css                       |  41 ++++++++++++++++++++++++++++++++++
 css/responsive.css                    |   7 ------
 functions.php                         |   2 +-
 inc/plugins/captiva-toolkit.1.2.4.zip | Bin 145099 -> 138012 bytes
 inc/plugins/js_composer.zip           | Bin 3716647 -> 3725100 bytes
 index.php                             |   6 ++---
 style.css                             |   2 +-
 8 files changed, 48 insertions(+), 14 deletions(-)


10th June 2015 – V1.6.1 Changelog

- fix for latest version of YITH Ajax Search plugin

File list

 style.css                        | 2 +-
 yith-woocommerce-ajax-search.php | 2 +-


3rd June 2015 – V1.6 Changelog

- removed embedded Redux version
- some minor css bug fixes 
- fix for double description on category page
- product schema enhancements
- updated to VC 4.5.2
- updated to LayerSlider 5.4.0

File list

 blog-left-thumbnail.php                            |    4 +-
 blog-right-thumbnail.php                           |    4 +-
 content.php                                        |    8 +-
 css/captiva.css                                    |   25 +-
 functions.php                                      |    6 +-
 .../class-tgm-plugin-activation-enhanced.php       | 4429 +++++++++++---------
 inc/plugins/js_composer.zip                        |  Bin 3874485 -> 3716647 by
 inc/plugins/layersliderwp-5.3.2.installable.zip    |  Bin 6208273 -> 0 bytes
 inc/plugins/layersliderwp-5.4.0.installable.zip    |  Bin 0 -> 6374073 bytes
 style.css                                          |    2 +-
 woocommerce/single-product-reviews.php             |    4 +-
 woocommerce/single-product/price.php               |   11 +-


21st April 2015 – V1.5.2 Changelog

- General css tweaks and improvements
- Support for WooCommerce 2.3.8

17th February 2015 – V1.5.1 Changelog

- Pinterest share fix
- Checkout text boxes fix for WC2.3

13th February 2015 – V1.5 Changelog

- WooCommerce 2.3 Compatible
- Updated to Visual Composer 4.4.2
- Updated to  LayerSlider 5.3.2
- Option to switch off chosen.js on variable products
- Improvements to language files
- Some minor browser bug fixes

12th September 2014 – V1.4.1 Changelog

* Tweak: WooCommerce 2.2 Support - updates to some template override files
* Tweak: Improved lang file support for plural strings
* Tweak: Improved layout of shipping options
* Tweak: Improved layout of checkout template

25th August 2014 – V1.4 Changelog

* New: theme option for top bar color
* New: theme option to switch product image flip on/off
* New: theme option to switch header layout type
* New: added a new header layout option to place primary menu under the logo
* New: added the ability to create a mobile specific mobile menu which can now be assigned to a mobile menu
* New: theme option to toggle SKU display on/off
* New: widget area added to just after the body copy and just before the first footer

* Tweak: Improved comment display in shop sidebar
* Tweak: remove Visual Composer license nag
* Tweak: updated Captiva Toolkit to 1.2.4

* Fix: Ajax search form markup bug
* Fix: Top menu being displayed in the mobile menu position by default instead of the primary menu

14th August 2014 – V1.3 Changelog

V1.3 - "reboot Release"
Thanks to the Captiva customer "reboot" for excellent feedback which has been incorporated into this release.
* New: New Blog theme options allowing control over thumbnail display and sidebar position. Old page templates retained for backwards compatibility but no longer needed. Use theme options for blog layout. New blog layout theme options will apply to Blog index, archive, search and single blog page views from a single "Blog settings" section in Captiva Theme Options. 
* Tweak: Showcase videos changed to be protocol agnostic
* Tweak: hide Ultimate Addons teaser re: registration
* Tweak: improved firefox field display
* Tweak: code element now displayed inline
* Tweak: pagination active state in blog pages now highlighted
* Fix: improved support for BuddyPress forms
* Fix: fixed Modernizr dependency for Ajax search when Ultimate Addons is switched off
* Fix: resolved issue with external website links not displaying on Showcase items when video is used.
* Fix: fix for cart show/hide display in header.
* Fix: removed conflict with WooComposer icons

7th August 2014 – V1.2 Changelog

* Fix: Fix custom css issue by updating to Redux 3.3.5.9
* Fix: Minor FF compatibility bugs fixed
* Fix: Improved rendering on iPad landscape
* Tweak: Better Layerslider noskin support - no need for custom skin anymore
* Tweak: Disable preloader by default
* Tweak: Update Ultimate Addons to 3.3.2
* Tweak: Updated Captiva Toolkit to 1.2.3
* Tweak: Improved demo data xml import

4th August 2014 – V1.1.1

* Tweak: lots of little performance improvements
* Tweak: Improved gallery performance
* Tweak: Improved product thumbs flip effect of list layout
* Tweak: Improved product item layout in list view
* Tweak: Updated to Redux Framework 3.3.5.3
* Tweak: Various markup elements made more specific
* Tweak: Reduced size of product thumbnail
* Tweak: Added WP Retina 2x for improved retina support
* Tweak: improved Contact Us/Map styling
* Tweak: better default Layer Slider skin styling - no need for separate skin install
* Fix: output http/https for logo
* Fix: Main menu appearing on smaller breakpoints
* Fix: preloader no longer appears on smartphone
* Fix: background video no longer renders on smartphones - speed bump
* Fix: updated Captiva Toolkit plugin version to V1.2.2


Discover our other themes: